Millionaire couple faces jail for lying to be vaccinated against coronavirus | The State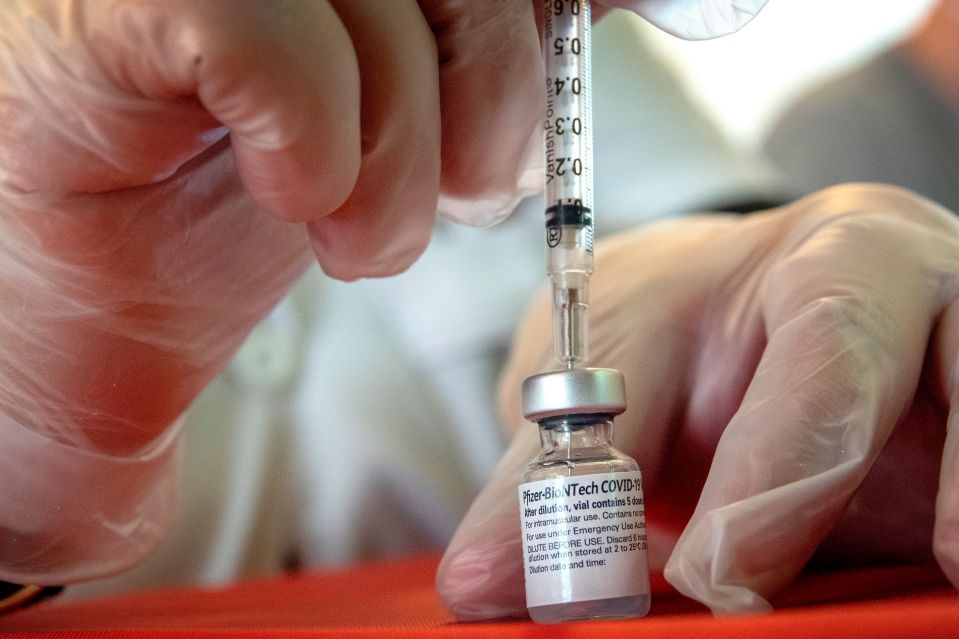 The couple traveled to a remote town.
Photo:
CRISTOBAL HERRERA-ULASHKEVICH / EFE
They believed that the money was going to buy them a vaccine against the coronavirus.
A wealthy Canadian couple who flew to a remote indigenous community in northern Canada to get vaccinated against COVID-19 without respecting the country's regulations, he will have to appear in court on May 4 and faces up to six months in prison.
Rodney Baker, who was forced to resign as CEO of the company Great Canadian Gaming after the scandal broke out, and his wife Ekaterina, an actress of Russian origin, flew last week from the city of Vancouver to the indigenous community of Beaver Creek, on the border with Alaska, to be vaccinated against covid-19.
The Baker couple, aged 55 and 32, respectively, appeared on January 21 at a mobile clinic that was vaccinating the inhabitants of Beaver Creek, a remote Indian community of about 100 neighbors and located about 1,800 kilometers northwest of Vancouver, in the Yukon Territory.
The couple assured clinic staff that they worked at the local motel to be vaccinated. Canada has determined that the country's remote indigenous communities, the second largest in the world, are part of the priority group of the immunization process due to the risk that the coronavirus presents in populations far from the hospital infrastructure.
How did they get caught?
Although the couple aroused suspicions, the marriage was vaccinated. After administering the vaccine, the mobile clinic staff found that the couple did not work at the local motel and had in fact left the community in a plane they had rented.
When the plane in which they had traveled to Beaver Creek landed in Whitehorse, the main city of Yukon, the couple were fined $ 500 dollars by the authorities when verifying that they had not complied with the 14-day quarantine required of all who arrive in the territory.
The couple have also been accused of not complying with the Civil Emergency Measures Law, which can cost them $ 5,000 and up to six months in prison.
Once the case was publicized by the local press, Baker announced that he had resigned as CEO of Great Canadian Gaming, a company that operates around 25 hotels and casinos in Canada.
But according to the newspaper "The Globe and Mail", Baker could receive up to $ 4.3 million dollars for leaving the company.
The newspaper also noted that in the past 13 months, Baker has earned $ 45.9 million in stock options and you will receive another $ 28 million when the sale of Great Canadian Gaming to a US company is finalized.
.