When people saw these small clothes of Mira Rajput, people said: Have you worn a daughter's skirt
Shahid Kapoor's wife Meera Rajput is no less than an actress in fashion, but sometimes her choice of clothes makes her a victim of trolling on social media. Even though she is not an actress, the way Shahid Kapoor's wife Meera Rajput is in the headlines, she does not belong to every celebrity wife. Mrs. Kapoor not only because of her outspoken statements but also the choice of clothes, often becomes a topic of discussion on the Internet. Sometimes it is positive, sometimes it is negative. This happened once when Meera had come to take her daughter Misha Kapoor to school.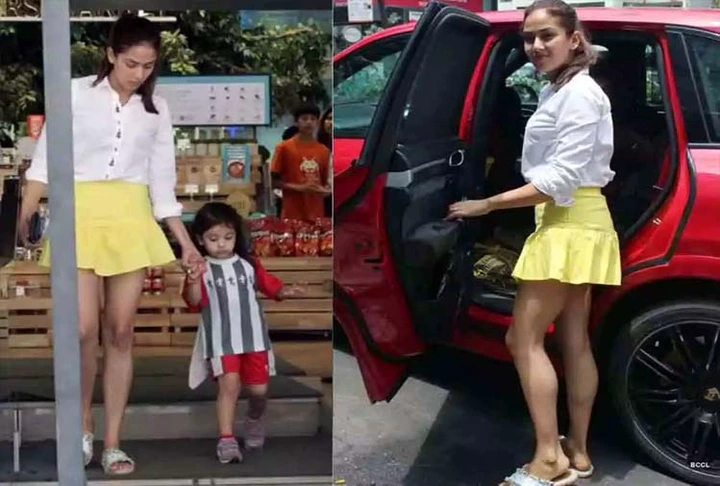 Actually, Meera Rajput is not lacking in the care of her children. This is the reason why she, like the common parent, takes her daughter Misha from school to school, along with her to the market. Some time ago when he was spotted on one such outing, people were shocked to see his clothes. Meera, who held the daughter's hand, wore a white shirt with a collar during that time. With this, she matched the cotton's bright yellow color mini skirt with pleats design below. Although these clothes were perfect according to the summer season, people did not like that Meera was spotted in these clothes with her daughter Ko.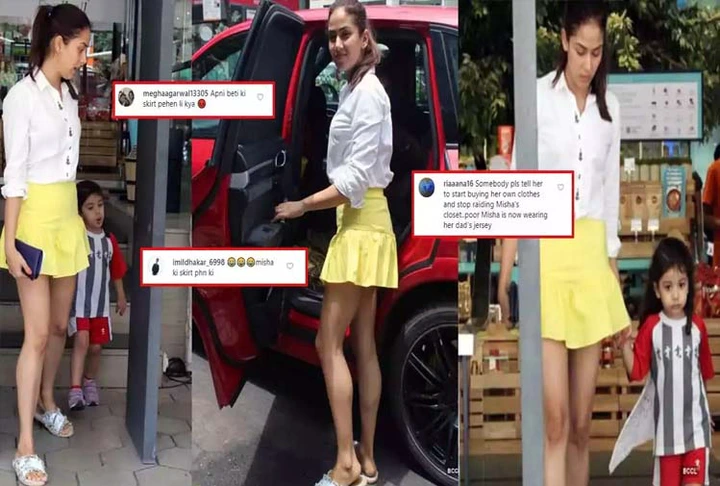 Meera Rajput short skirt

When the photos surfaced on the internet, users expressed their anger through comments. He advised Meera to be 'careful about clothes', while some commented that 'Meera Meera has worn her daughter's skirt'.
Meera Rajput short skirt trolling

Meera Rajput wore such clothes that the question will also come in your mind 'Brother, what is this worn?'
By the way, such comments do not matter to Meera Rajput. She ignores these negative comments and continues to dress according to her mind, which in itself is a befitting reply to trolls.