Chandra Grahan 2020 – lunar eclipse has started, eclipse in Sagittarius sign, do not do this work
Lunar Eclipse July 2020 – Chandra grahan – Time and muhurat and everything you want to know
The shadow lunar eclipse will start at 8:38 am today. According to astrology, this shadow lunar eclipse will be in Sagittarius. At the same time, Guru and Rahu will also be present in Sagittarius. During the eclipse, due to the sight of the guru being on the Sagittarius sign, the eclipse will have different effects. In such a situation, you have to be careful with which things. Let's learn …
The lunar eclipse has started. The eclipse has started at 8.37 am. Lunar eclipse looks in Sagittarius. So be careful with Sagittarius sign. During this time, exercise patience and patience. Avoid anger. God remember Do not get out of the house. Pregnant women take special precautions.8:17 AM IST | 05 JUL 2020
The lunar eclipse is about to begin. Only a few minutes are left. As soon as the eclipse begins, a person should start remembering God and pray for the suffering of the moon. By doing this, people who give inauspicious results to the Moon in their birth chart, they offer their blessings. Because the person who remembers and prays in the hour of sorrow is pleased with that and removes obsolescence.8:02 AM IST | 05 JUL 2020
The Sutak period of lunar eclipse is not valid. So there is no need to panic. This eclipse will not be seen in India. Because the eclipse is felt after sunrise according to Indian time. Therefore, a lunar eclipse will not be seen. There is no restriction in doing any work because the Sutak period is not valid. Even after the Sutak period is not valid, many people follow the rules during the eclipse. So that there is no obsolescence of any kind.7:47 AM IST | 05 JUL 2020
Food should be kept pure during lunar eclipse. During the eclipse, basil leaves should be added to the food. If possible, Kusha can also be added to the grass. By doing this, the effect of hazardous energy released during eclipse is eliminated. Adding basil leaves to milk, food and water does not affect eclipse.7:39 AM IST | 05 JUL 2020
During the lunar eclipse, the moon becomes afflicted. Rahu and Ketu hold the moon. Moon tries to avoid them. Rahu and Ketu are powerful at the time of eclipse. Such people whose Rahu and Ketu are in a strong position in the horoscope. Negative thoughts come to his mind. There is a desire to commit violence. Anger again and again. Speech is also bad. To avoid this situation and obsolescence, Lord Shiva should be worshiped.7:35 AM IST | 05 JUL 2020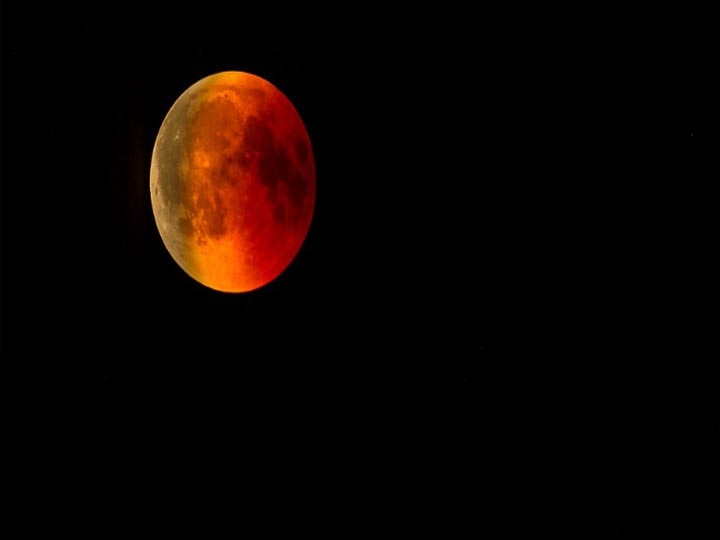 The third lunar eclipse of this year will take place at 8.37 am this morning. A lunar eclipse is an astronomical event that occurs when the Earth moves between the Sun and the Moon. Come along with the lunar eclipse, know 10 such secrets of the moon that you will not know ….7:35 AM IST | 05 JUL 2020
The lunar eclipse will begin after a few minutes. During the lunar eclipse, pay attention to these 5 things. Do not forget these 5 tasks during the lunar eclipse. 1- Do not eat during eclipse, do not even cook food. 2- Pregnant women should stay indoors, do not go outside. 3- Do not bring negative thoughts in the mind during lunar eclipse. 4- During the lunar eclipse do not spoil anyone's evil and sorrow. 5- Do not hurt any animal during lunar eclipse.7:27 AM IST | 05 JUL 2020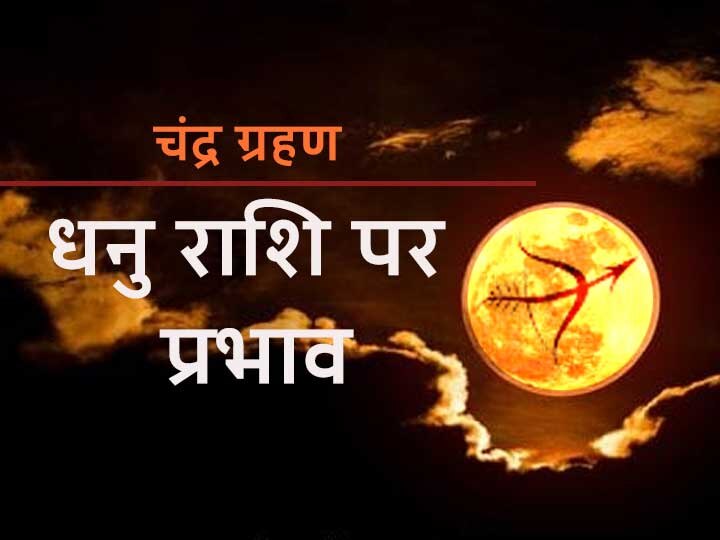 Today, the lunar eclipse on July 5 will be in Sagittarius. Dev Guru Brihaspati and Rahu are already present in Sagittarius. In such a situation, Rahu is on Sagittarius sign. Let's know how this lunar eclipse will affect Sagittarius sign? 6:57 AM IST | 05 JUL 2020
Chandra Grahan 2020 Timing: At what time will the lunar eclipse take place on
the day of Guru Purnima today, the lunar eclipse will start at 8.38 am on the day of Guru Purnima. This eclipse will be in Paramgras at 09.59 am today and will end at 11:21 am. Thus the duration of lunar eclipse will be 2 hours 43 minutes and 24 seconds. This eclipse lunar eclipse can be seen in parts of America, Europe and Australia.6:35 AM IST | 05 JUL 2020
Chandra Grahan 2020 Timing Today: Lunar eclipse is a special astronomical event.
Lunar eclipse is a special astronomical event, when the moon comes in its shadow just behind the Earth during the shadow lunar eclipse, it is called lunar eclipse. No extra vigilance and special precautions are required to see this. The lunar eclipse can be seen with naked eyes.6:41 AM IST | 05 JUL 2020
The shadow lunar eclipse on July 5 will start at 8:37 am and will end at 11:37 am. This lunar eclipse will be at its peak at 9:59 am. The duration of this eclipse is 2 hours 43 minutes and 24 seconds.5:10 AM IST | 05 JUL 2020
The lunar eclipse will take place at 8.37 am in the morning,
after three and a half hours, there will be no lunar eclipse, there will be no sutak period, today is also the festival of Guru Purnima. Can worship Guru Purnima.2:33 AM IST | 05 JUL 2020
Chandra Grahan 2020 Timing: No need for
special filters or glasses. Do not see eclipses without special filters or glasses; Scientists and astronomers point this out. Seeing eclipses without special filters or glasses can be harmful to your eyes, However, this time you do not need to do any special preparation because this eclipse is not going to fall in India.2:03 AM IST | 05 JUL 2020
Chandra Grahan 2020 Date, Lunar Eclipse 2020 Timing in India: There is no restriction in this eclipse.
Lunar eclipse will be a normal visible lunar eclipse. There is no religious prohibition of any kind during this eclipse, today one can eat food while looking at the moon during the full moonlight night, because this eclipse has no effect in India.1:16 AM IST | 05 JUL 2020
Lunar Eclipse 2020, Chandra Grahan 2020 Timing: This lunar
eclipse will be seen in full size Moon This lunar eclipse is being called as a lunar eclipse, in this eclipse the moon will be seen in full size. Usually, the eclipse shows the moon being sliced ​​but this time the moon will not be seen in the eclipse.11:40 PM IST | 04 JUL 2020
There is also a full moon lunar eclipse and Guru Purnima
on the day of lunar eclipse. On this day Maharishi Ved Vyas, the author of the Vedas, was born. Therefore, his birth anniversary is also celebrated. There is a tradition of bathing and donating on the full moon day.11:34 PM IST | 04 JUL 2020
Do not do
pregnant women during eclipse 1. During the eclipse, pregnant women should not come under the direct effect of eclipse.
2. During eclipse, pregnant women should not use knife or knife or sharp-edged weapon because doing so can negatively affect the body of the unborn child.
3. During the eclipse period, do not do the work of sewing-embroidery and do not consume any kind of things.
11:24 PM IST | 04 JUL 2020
During the lunar eclipse, the lunar eclipse will be held in temples in
India from 8:37 am to 11:22 am. However, during the eclipse, people do not recite the worship in temples but remember the name of God. But this time the eclipse is a lunar eclipse and it will not be visible in India, in which case it has no special significance.11:19 PM IST | 04 JUL 2020
Keep Pregnant Women Special Precaution During
pregnancy, pregnant women need to take special care. It is believed that the harmful effects of the eclipse have a negative effect on the body of the fetus. For this reason, pregnant women should not leave the house if it is not very important during the eclipse.10:57 PM IST | 04 JUL 2020
Lunar Eclipse 2020: It will be useful to use
Tulsi Dal or Tulsi leaves should be added to the things you eat before the lunar eclipse. This prevents food contamination and can be used at the end of the eclipse.10:50 PM IST | 04 JUL 2020
How is a lunar eclipse formed?
The Earth revolves around the Sun on its axis, the Earth during this orbit, when the Moon comes between the Sun and the Sun in such a way that the Moon is covered by the Earth's shadow. So the lunar eclipse starts. This is possible only when the Sun, Earth and Moon are directly in line with each other in their orbit.
Background
Lunar Eclipse 2020 : According to the Hindu calendar, only a few hours are left for the third lunar eclipse of this year. According to Indian time, this eclipse will start at 8.38 am and will end at 11:21 am. The time of Paramgrass of this lunar eclipse is 09:59 minutes. This lunar eclipse, which takes place on July 5, is a kind of lunar eclipse. In it, the moon will look a little foggy or murky. This lunar eclipse will not be seen in any city or place in India but will be seen in Australia, Europe, Africa and parts of Asia.

On 5 July this year, the full moon of Ashada is falling, as well as the festival of Guru Purnima or Vyas Purnima on this day. This is the third consecutive year when the lunar eclipse is being held on the full moon of Ashada i.e. Guru Purnima. Before this lunar eclipse was held on Guru Purnima in 2018, 2019.

Stay These things to be careful

to take the penumbral tax According to astrology July 5th lunar eclipse Capricorn. At the same time, Guru and Rahu will also be present in Sagittarius. In such a situation, due to the sight of the Guru during the eclipse, the eclipse will have an impact on other zodiac signs along with Sagittarius. In such a situation people have to be careful with the following things.
Although this lunar eclipse is a shadow lunar eclipse. It will not even be visible in India. Here the eclipse will not have an ominous effect. Yet astrologers believe that Sagittarius people should avoid venturing out of the house if it is not necessary.
Pregnant women need to take special care during the eclipse period. It is believed that the harmful effects of the eclipse have a negative effect on the body of the fetus. For this reason, pregnant women should not leave the house if it is not very important during the eclipse.