Motherwell homes set on fire by stray firework rocket
Two homes in Motherwell have been set on fire after being hit by fireworks.
Emergency crews were called to the two-storey properties in the town's Corrie Drive just before 20:00 on Thursday.
Local reports suggested a stray rocket had landed on the roof and set the two properties alight.
The Scottish Fire and Rescue Service said it sent three fire engines to attend the blaze and crews remained at the scene on Friday.
It is believed the fire affected two families in the properties. There are no reports of injuries.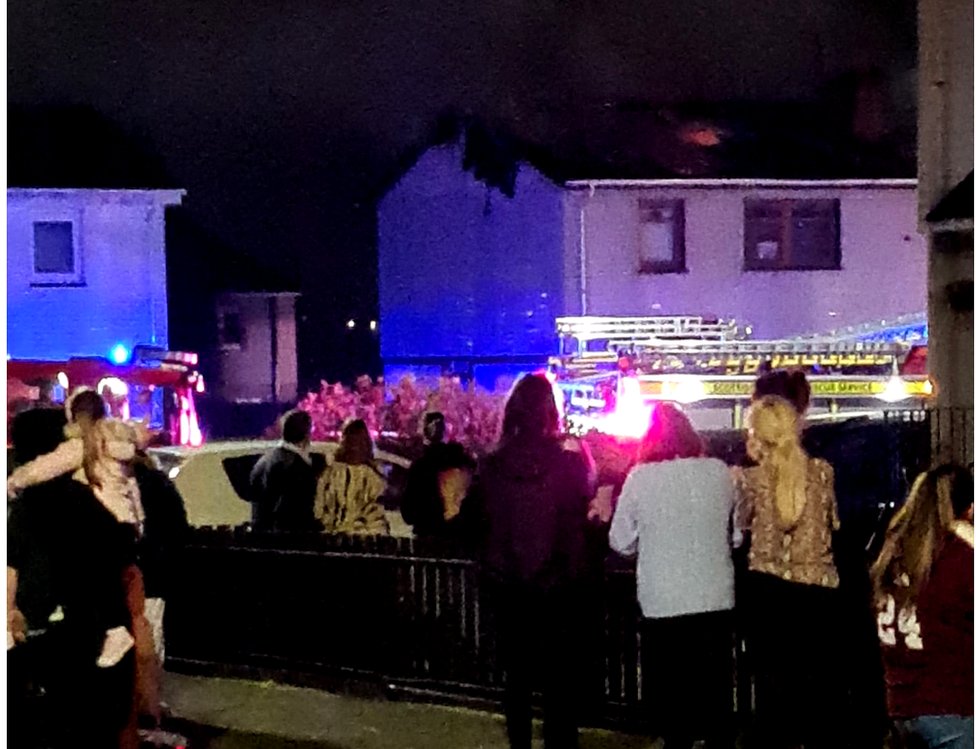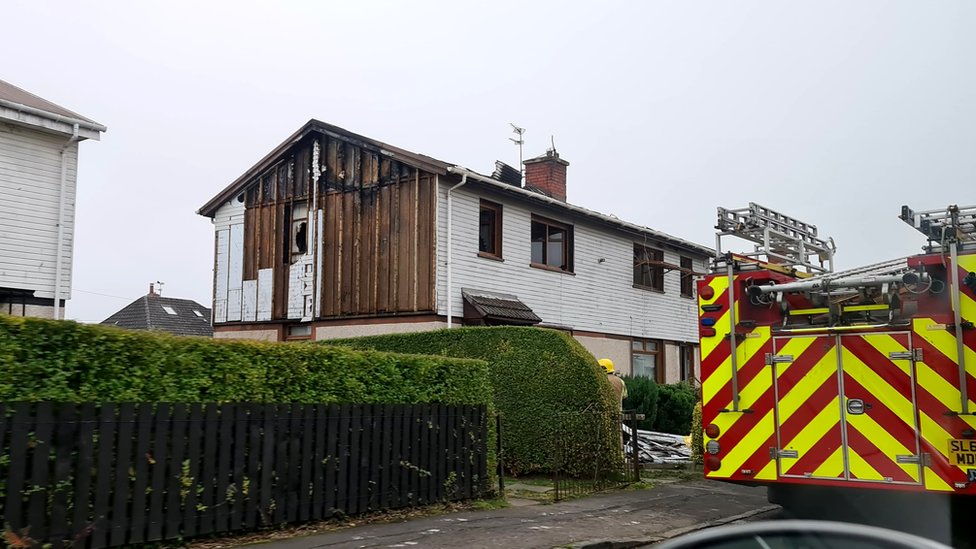 Scott Symington, from the North Motherwell Community group, has helped set up a fundraising page to help the families.
He said: "It was set up to help these two families to get some instant much-needed support to them due to the fires in their homes.
"Especially with Christmas coming up and having to deal with the loss of belongings too, at this time of year, I just wanted to rally the community once again into helping out our local residents as fast and as much as I could."
It comes as the service said it had received nearly 1,200 calls from the public on Thursday night, with some crews attacked as they responded to incidents.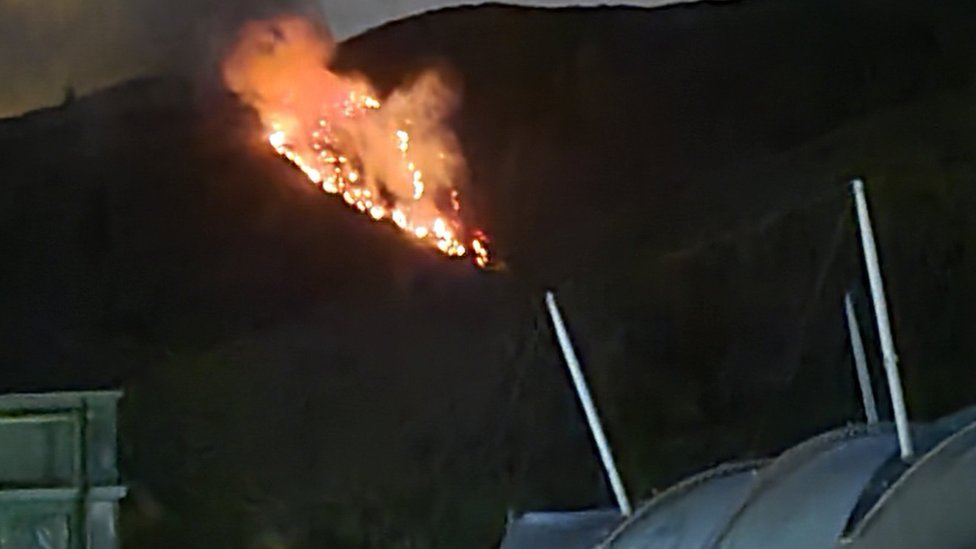 Between 15:30 and 23:30, control room operators said they took 1,193 calls.
Firefighters across Scotland also dealt with more than 500 bonfires, on what they called "one of their busiest nights of the year". 
The service said there were also 12 reported attacks on crews, however no injuries have been reported.
In Edinburgh, the service said it had received 32 calls reporting a blaze on Arthur's Seat just before midnight.
Three appliances were sent to the scene where about 40 square metres of gorse were on fire.
Fire crews said they handed the incident over to park rangers in the early hours and left the scene, with no reports of any casualties.