Covid: Denmark removed from UK's travel corridor list
Denmark has been taken off the UK's coronavirus travel corridor list, the transport secretary has said.
Passengers arriving in the UK from 04:00 GMT on Friday will need to self-isolate for 14 days.
Grant Shapps said it was an "urgent decision" taken overnight following recent "developments".
It comes after health authorities in Denmark found a mutated form of coronavirus that can pass to humans was present in the country's mink farms.
The announcement was made at around 01:30 GMT – two and a half hours before the change came into force.
"I understand that this will be concerning for both people currently in Denmark and the wider UK public, which is why we have moved quickly to protect our country and prevent the spread of the virus to the UK," he said.
He said the "precautionary measure" was introduced at the recommendation of the government's chief medical adviser, Prof Chris Whitty.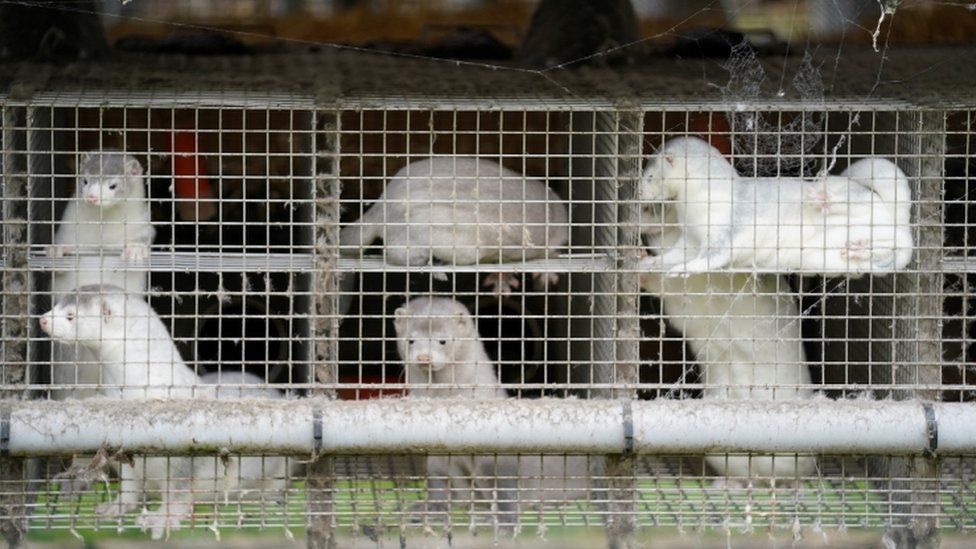 The decision about Denmark came less than 12 hours after Germany and Sweden were taken off the travel corridor list, which applies to the whole of the UK.
Passengers arriving in the UK from Germany or Sweden after 04:00 GMT on Saturday will need to self-isolate for 14 days.
Travellers currently in Denmark are allowed to finish their trips and are advised to follow the local rules and Foreign Office travel advice.
Leaving home to go on holiday is currently banned for most people in the UK.
In England, where a new national lockdown came into force on Thursday, people are still allowed to travel overseas for work or education trips.
In Wales, which is in a "firebreak" lockdown until 9 November, the devolved government says people can only go abroad if they have "a reasonable excuse".
People in Northern Ireland are being urged by the government there to "carefully consider" their holiday and travel options
Danish authorities have said a lockdown will be introduced in some areas over the coronavirus mutation found in mink farms.
Bars, restaurants, public transport and all public indoor sports will be closed in seven North Jutland municipalities.
The restrictions will come into effect from Friday and initially last until 3 December.
This week, Denmark's prime minister said the country would cull all of its mink – as many as 17 million.
Mette Frederiksen said the mutated virus posed a "risk to the effectiveness" of a future Covid-19 vaccine.
The Scandinavian country is the world's biggest producer of mink fur and its main export markets are China and Hong Kong.
Culling began late last month, after many mink cases were detected.