Sainsbury's to cut 3,500 jobs and close 420 Argos stores
Sainsbury's is to cut 3,500 jobs with the closure of 420 Argos outlets and all its meat, fish and deli counters.
The 420 standalone Argos stores will close by March 2024, although Sainsbury's said it would open 150 Argos outlets in its supermarkets.
Boss Simon Roberts said Sainsbury's was responding to changing consumer habits and the growth of online shopping.
He said the counter closures was a response to lower customer demand and a desire to reduce food waste.
The supermarket also reported half-year results, revealing a £137m loss which it blamed on closures and "market changes".
It comes on the day England enters a second lockdown, which Sainsbury's said would continue to accelerate "a number of shifts in our industry" as it expands its online and digital operations.
Sainsbury's, which bought Argos in 2016, said in its statement that the 120 standalone Argos stores that had not reopened since they were closed in March would now shut permanently.
By the end of the restructuring programme, Sainsbury's said it expected the total number of standalone Argos outlets to be about 100. The restructuring will save about £600m by 2024, the grocer said.
In addition to the 150 Argos stores it plans to open in its supermarkets by 2024, it also plans a further 150-200 collection points.
Rising jobs toll
"We are talking to colleagues today about where the changes we are announcing in Argos standalone stores and food counters impact their roles," said Simon Roberts, Sainsbury's chief executive.
"We will work really hard to find alternative roles for as many of these colleagues as possible and expect to be able to offer alternative roles for the majority of impacted colleagues."
He said the aim was to make Argos "a simpler, more efficient and more profitable business". Products from the Habitat brand will also be more widely available in the stores and via Argos.
"Our other brands – Argos, Habitat, Tu, Nectar and Sainsbury's Bank – must deliver for their customers and for our shareholders in their own right," he said.
Despite the cutting of the 3,500 roles, the supermarket expects that it will have created about 6,000 net new jobs by the end of the year.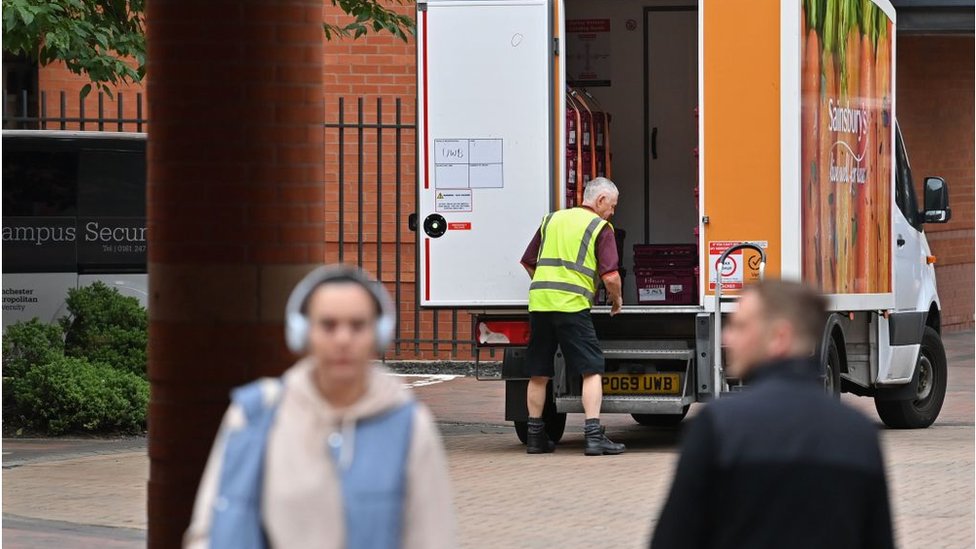 However, the redundancies increase the mounting jobs toll announced by companies facing a coronavirus hit to trading.
On Wednesday, John Lewis and Lloyds Banking Group said they were cutting a combined 2,500 jobs.
More than 200,000 potential job losses have been announced across sectors including banking, hospitality, travel and retail since the start of Covid-19 pandemic in March. Thousands more workers remain on furlough.
Despite Sainsbury's cost-cutting, the company said on Thursday it would pay out a special dividend of 7.3p to shareholders after strong sales in the face of Covid-19.
Sainsbury's revealed that total like-for-like sales increased by 6.9% for the 28 weeks to 19 September, helped by an 8.2% growth in groceries. The supermarket also said there had been "stronger-than-expected sales, particularly at Argos".
Online sales more than doubled, jumping 117% to £5.8bn, as demand for online deliveries surged.