Video shows the moment when Mexican finds her son upside down and dismembered in a clandestine grave | The NY Journal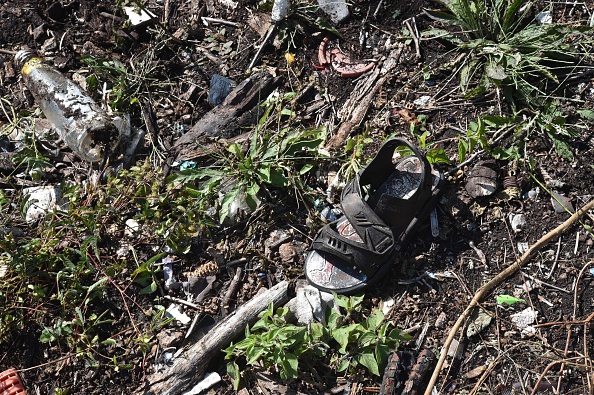 "Your son is there for you to cry for him in a place," one of the "Trackers for Peace" tells him after digging in an abandoned house and finding the skeleton.
The screams of pain Enedina Gonzalez they would seem to reach the bowels of the earth.
The mother clings to the clandestine grave where her son's remains lie in an attempt to get more than just his bones.
A video shows the heartbreaking moment in which the woman confirms that it is the skeleton of her son Victor Hugo Mungarro González, 35 years old.
After six months missing, Enedina found the grave in Hermosillo, Sonora. An anonymous call alerted her to the whereabouts of the body.
"Your son is there so you can cry to him in a place", one of the members of the group is heard saying "Trackers for Peace", which seeks to do justice to a mother with missing children in Mexico.
The victim's family had reported his disappearance to the Sonora State Attorney General's Office. But seeing no progress, the mother joined the search group.
The group of women arrived at the building on Calle San Judas with picks and shovels to search for the remains that were finally found under a cement board in the abandoned house.
After the authorities were alerted to the finding, investigators took more than a day to enter the house to remove the body due to the lack of a search warrant.
"We saw him upside down, dismembered, three days so that the anthropologist could remove him," González told Telemundo this week.
Last April, the man disappeared in the San Bosco neighborhood after leaving with a group of people.
The mother acknowledged in the interview that her son was addicted to drugs and that drug traffickers lived in the house where they found the skeleton.
"He did not deserve to live that way," said the mother.
The chain's report highlights that until last July the number of disappeared due to the drug war surpassed the number of 73,000.
Between the end of 2016 and August 14, 2019, at least 3,024 clandestine graves were discovered, according to a report by the National Search Commission. The states with the highest number of clandestine graves are Tamaulipas, Chihuahua, Guerrero, Sinaloa, Zacatecas and Jalisco, according to the report made at that time, the Undersecretary of Human Rights and Population of the Ministry of the Interior, Alejandro Encinas.
However, in many cases the bodies of the victims are not identified and are not handed over to their families.