Punjab's 'Pratishtha' reached Oxford, know the unique story of this physically disabled Girl
Hoshiyarpur punjab : first physically disabled girl Pratishtha to get admission in oxford
The reputation of Punjab has now reached Oxford University. Hoshiarpur's reputation overcoming adversity has enabled him to enter the Oxford University in England. She has become India's first Divyang Youth to achieve this feat on the strength of her indomitable courage. She will now pursue a master's degree in public policy from Oxford University. Their classes will begin in September. For this achievement, Chief Minister Captain Amarinder Singh has also encouraged him by making a video call. 21-year-old Pratishtha aims to become an IAS officer.
Hashiyarpur's reputation became the first divyang girl to be admitted to Oxford
Chief Minister's appreciation has added more enthusiasm to him. She says that after talking to the Chief Minister, more followers have increased on Twitter and Instagram. Reputations reaching the destination of success with the help of wheelchairs are no less than a vision for society. She wants to do something different from others for the society.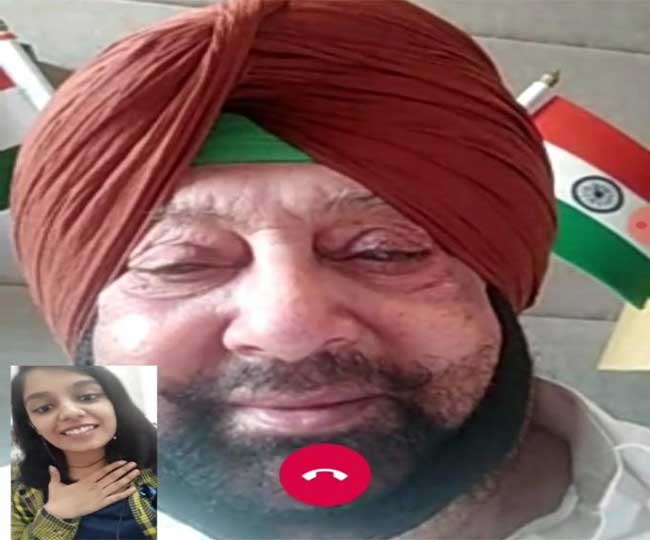 Amrita talks with Amarinder Singh during the video conferencing.
Five years could not even get out of the house, she was right from birth, at the age of 13, Divyang died in an accident
Prestige had wanted to go into the civil service since childhood. Meanwhile, an accident had certainly given a slight jolt to expectations, but the spirits were not broken. In 2011, when she was 13, she was injured in a car accident on her way to Chandigarh. In the accident, a deep injury to the spinal cord paralyzed the area below the chest. He has been in a wheelchair ever since. She could not move out of the house for five years. She was completely dependent on the family, but did not leave hard work. Hard work paid off and he topped the class XII from James Cambridge School International School in Hashiarpur.
[amazon box="B07SDFC9QT" "small"]
CM Amarinder Singh encouraged to pursue a master's degree in public policy
He then decided to remain independent away from the family. She decided that she would spend her life without any support and she went to Delhi for studies. She holds a BA in Political Science from Lady Shri Ram College for Women, Delhi University. Doing honors She has been living alone for the last three years. Pratishtha's father Munish Sharma is posted as DSP in the special branch in Hoshiarpur and is a mother teacher. Prestige is also playing an active role in the rights of the disabled.
Eight to ten kilometers wheelchair-bound journey
Prestige says the decision to move to Delhi was too risky. Mom and Dad live in Hoshiarpur, so how can I live alone in Delhi, that was a big question. I thought if you want to do something in life, you have to take risk. Thinking this, I went to Delhi. It took me five to six months to find a house in a wheelchair.
She says, "With no means available, I traveled eight to ten kilometers in a wheelchair." Traveling by bus with a wheelchair is not possible. In such a situation, the cab was only one way. I used to urge the cab passengers to get the wheelchair in the back seat and then travel. I have also learned to cook in Delhi in three years.